State Registration for Carrier's LLC
Annual State Registration Filing
Federal Tax Identification Number
Federal Motor Carrier Safety Administration (FMCSA): Department of Transportation (DOT)/MC Authority
BOC-3 Process Agent Filing
UCR Filing
IRP Registration
Drug & Alcohol Policy Consortium Membership
Drug & Alcohol Testing as required by FMCSA
Customized Drug & Alcohol Carrier Policy & Cellphone Policy
License & Insurance for Semi-Tractor & Refrigerated Trailer
Carrier's Equipment Maintenance Files
Driver Exam Reports Submitted to FMCSA/DOT
Permits and Bonds
FMCSA/DOT Safety Audits
TransFlo Scanning System
Fuel Card & Cash Advances
Tractor Graphics
IFTA registration, stickers, fuel & road tax filings
2290 Heavy Highway Use Tax Filings
Kentucky Highway Use Account
New York HUT Account
New Mexico Weight Distance Account
SCAC/Alpha Code
Pre-Pass, EZ Pass, Scale By-Pass Transponders
Complete Driver Qualification Files
MCS-150 Updates Required by FMCSA
Maintenance & Tire Repair at Boise, ID facility
Annual DOT Equipment Inspections
No Down Time for Major Repairs. Tractors & Trailers Are Available for Temporary Lease
Nationwide Truck & Trailer Roadside Assistance Program available upon request
Extended Warranties are available for equipment
Complete Administrative Staff Available at Boise, ID Facility
Dispatchers are available 24/7
Affordable Certified Public Accountant recommended & available to handle the carrier's annual tax filings
Laundry, Shower & Driver's Lounge available at Boise, ID Facility; Wi-Fi & Fax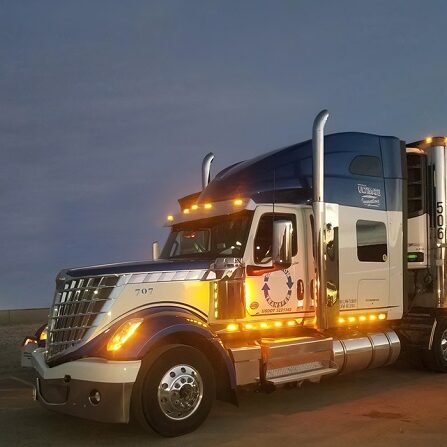 Carrier Testimonial
The saying goes: "If it sounds too good to be true, it probably is." This statement does not apply at Ultimate.  The proof is in my bank account and my desire to do a great job with Ultimate.
We all work together as a team. You are not just "another driver" with Ultimate -- you truly get to experience being treated with the dignity and respect you deserve as an independent owner operator, without all the stress.
I have received far better treatment from Ultimate for my efforts, than from any other company I have ever worked with. You will actually own your truck and not be paying for something you will never own. They are awesome! My dispatcher, Ray, truly cares about my success.
Jim Cameron; Owner - Cameron Transfer, LLC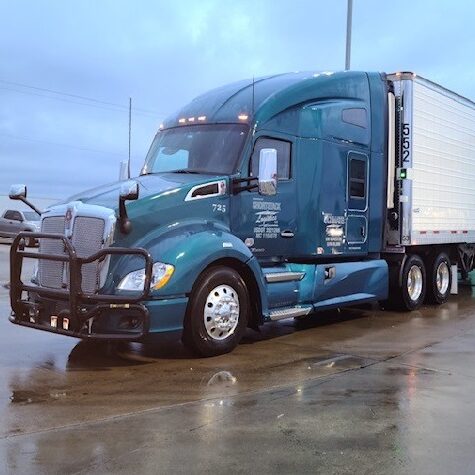 Carrier Testimonial
As a female owner-operator, and being a small person in height; I feel like I am finally being treated as an equal partner with a company who has helped me get my life back on track.
During my 14 years of OTR driving, Ultimate is the best company I have ever worked for. They truly care about me and my needs. For the first time as a driver, I am being treated with dignity, respect, and compassion.
I was skeptical at first, but everything Bill and The Ultimate Team promise; they follow through with their promises. Their program was actually "undersold" to me. It's even better than what I thought it would be.
Ultimate has enabled me to meet, and exceed, my personal goals and expectations. I can now afford to do things with my family and friends.  Thanks to Ultimate, I am in a financial position to be able to buy a new home.  This is as green as the grass gets.
Lois Henson; Owner - Shortstack Logistics, LLC